A year of growth, awards and delivering high-quality homes to the community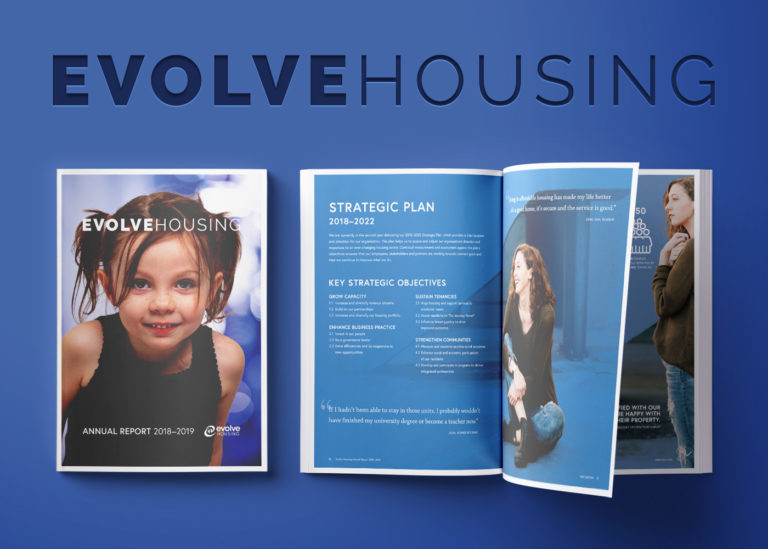 Evolve Housing is pleased to release our Annual Report for the 2018-19 financial period, which highlights our growth and strong financial achievements. It also demonstrates the significant positive impact we continue to have on our residents and the communities in which they live.
Our organisation, which is one of the largest community housing providers in Australia, delivered on its core mission of creating thriving and inclusive communities by reaching the milestone of providing homes for around 7,500 people in approximately 3,500 properties.
Over the last financial year, Evolve Housing delivered an operational surplus of $5.8 million, which compares with $3.9 million in the year prior.
We also refinanced and expanded our debt facilities through the National Housing Finance and Investment Corporation in early 2019. This allowed us to explore new opportunities for social and affordable housing developments, and partnerships.
Highlights over the past financial year included the opening of new developments in the western and south-western Sydney suburbs of North Penrith, Guildford and Roselands.
Other achievements include expanding our affordable housing portfolio to 1,000 properties, and being selected to deliver the Opportunity Pathways program, fully funded by the Department of Communities and Justice, in the South Western Sydney and Nepean-Blue Mountains areas.
Another big change in 2019 was the arrival of new CEO Lyall Gorman, who brings with him more than 35 years' experience in senior management, project management and administration, most recently as the CEO of the Manly-Warringah Rugby League Football Club.
Mr Gorman said that he was proud to be delivering such a positive Annual Report that reflects well on the organisation.
"Evolve Housing has achieved incredible progress over the last financial year, entering into new partnerships and delivering new programs to help our residents improve their lives," Mr Gorman said.
"I would like to thank our Board members and dedicated staff for their hard work over the year. I would also like to acknowledge the support and feedback of our residents, who help shape our organisation.
"We have expanded on our reputation as being one of the leading community housing providers – demonstrated by the number of industry awards we won in the last year. I look forward to improving our service delivery even more in the coming year."
You can view the 2018-19 Annual Report on our website (evolvehousing.com.au/reports/) or pick up a copy at the Evolve Housing head office in Parramatta.
Video
We launched the report at the Annual Resident Meeting, held on 20 November 2019. Watch our video to see photos of residents and staff, taken during the event.