Annual Report 2019-2020 – A year of growth, resilience, and safe and secure housing for our community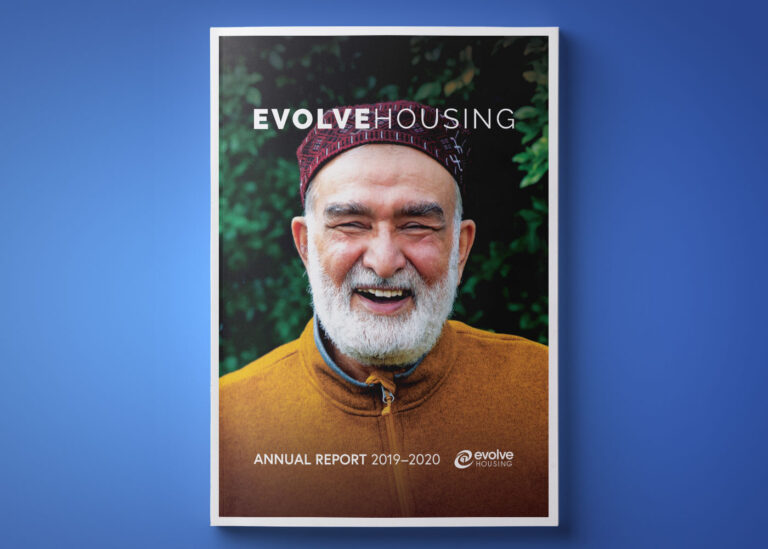 Evolve Housing is pleased to release our Annual Report for the 2019-20 financial period, which highlights our growth and strong financial achievements. While this year has been an impactful and challenging one for us all, it demonstrates the significant strength of the Evolve Housing team, our residents and the wider community.
Evolve Housing, being one of the largest community housing providers in Australia, generated an annual total surplus of over $4M this past financial year, with the view of re-investing this back into community housing and expanding the range of support programs on offer to our residents. The turbulent events of 2020 have demonstrated more than ever, that safe, secure and affordable housing is vital to securing the health and wellbeing of every Australian and here at Evolve Housing, our team has been working tirelessly to create more housing and support for our residents.
Highlights over the past financial year include the successful completion of our new affordable housing project in Newcastle, which has increased our affordable and disability housing portfolios. We have also successfully refurbished and now manage the tenancies of 142 social housing units in Arncliffe, providing much needed emergency accommodation.
Other achievements include working with over 219 participants through our Opportunity Pathways program to help them pursue their employment goals, the expanding of our Resident Advisory Group to be more effective and representative of our residents and the facilitation of an independent review of our Work Health and Safety management system.
Alongside these accomplishments, we laid the foundations for future growth by building our Strategic Plan 2020–2023, which directs our actions for the next three years to pursue and deliver attainable and clear outcomes and targets.
These achievements are just a small fraction of the hard work that was completed by the wonderful Evolve Housing team in the 2019–2020 financial year, despite the difficulties that COVID-19 posed.