Annual Report 2020-2021: A year of resilience, quality housing and tailored support for our residents.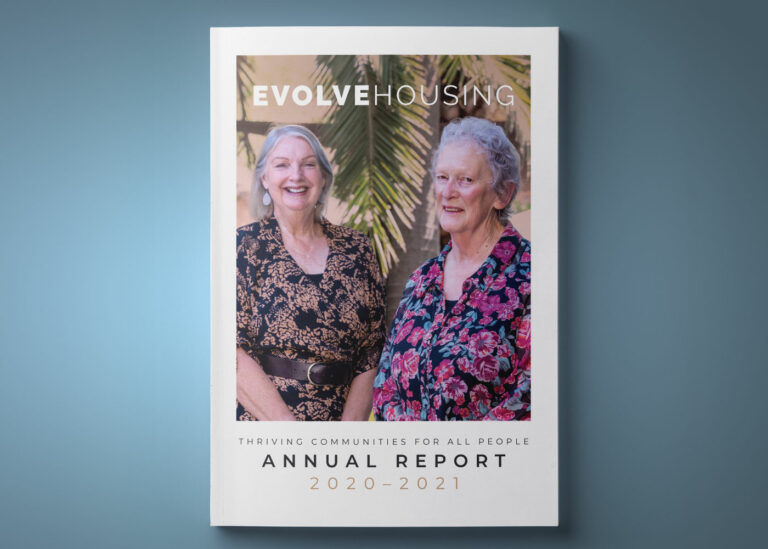 Evolve Housing is pleased to release our Annual Report for the 2020-2021 financial period. 
Throughout the year, our team worked tirelessly to improve our business practices to ensure we remain flexible, well-resourced and agile despite the turbulent events and pressures of lockdown. We continued to provide ongoing support for our residents, and it's incredible to see the determination, resilience and significant strength of the Evolve Housing family, clients and broader community alike. 
Our annual report showcases the growth and financial achievements of our business as one of the largest community housing providers in Australia, while highlighting the incredible achievements and personal growth of our residents over this past year. 
Despite the extraordinary challenges we faced, the Evolve Housing family has continued to stand tall and united, to ensure the best possible support and outcomes for each other, our resilient residents, and community at large. We have increased both our property portfolio and the number of residents whose tenancies we manage. Notably, we now manage 4,270 properties, a 5% increase on last year's portfolio, and house 9,981 residents, a 19% increase from last year.  
Evolve Housing CEO, Lyall Gorman said he is proud of the outstanding achievements Evolve Housing has delivered over the past 12 months. 
"It is with an immense sense of pride that I share our 2020-2021 Annual Report. The outstanding outcomes we achieve each year would not be possible without the passion and commitment of the Evolve Housing family, our Board, our Resident Advisory Group and our incredible residents." Mr. Gorman said.  
"I say with the utmost confidence and belief that our future continues to be one of great optimism and endless possibilities as we continue to strive to meet the needs and wants of our clients."