Blacktown community housing block celebrates new street library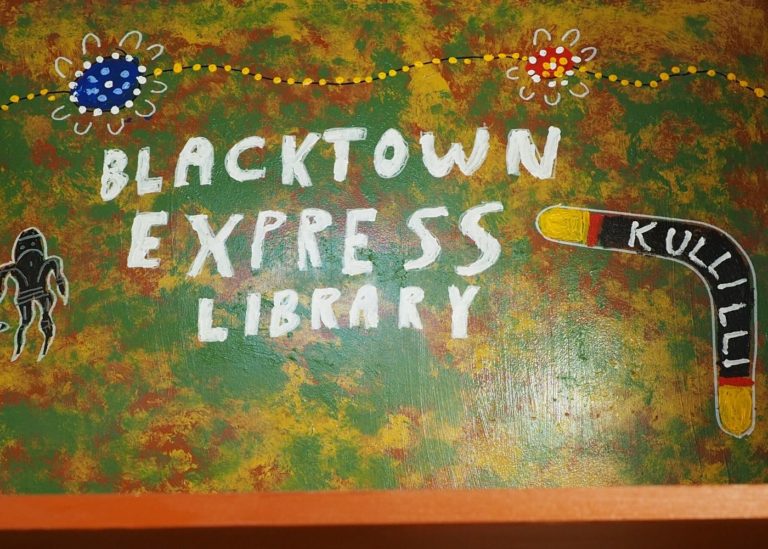 Kids and adults in a community housing unit block in Blacktown will be able to enjoy free books with the launch of a new Street Library.
The block, which is owned and operated by community housing provider Evolve Housing, is home to around 100 kids and adults.
The aim of the project is to encourage ongoing and positive interaction between residents, and also beautify the complex.
A Street Library is a small book library that can be accessed by anyone within the community, and has been used successfully in Australia and internationally to promote community spirit and encourage reading.
Anyone can borrow a book or recycle their own books into the library for other residents to enjoy. Books have been generously donated by Booktopia to kick-off the library collection.
A launch event was held on Wednesday 6th November at the unit block, with Evolve Housing staff and 47 residents in attendance. Attendees celebrated the new library, discussed the importance of reading, enjoyed a pizza dinner and watched a movie together.
The street library was decorated with artwork by resident Todd Darward. Todd is legally blind, is a skilled artist and used traditional Aboriginal techniques, such as dot painting.
A proud Kullilli man, Todd said he has used motifs and imagery in the design that is related to his country, located in south-west Queensland.
His design depicts the Rainbow Serpent, waterholes and campfires – represented by blue and red dotted circles. Ancestral beings, called Mura, who look after humans appear. A big boomerang symbolises the strength of the warriors that appear in the artwork, which also depicts the performance of a traditional wedge-tailed eagle dance.
Evolve Housing CEO Lyall Gorman said that he was delighted by the support that the community showed for the Street Library.
"This is a wonderful resident-led initiative. Our residents came up with the idea of the library. It demonstrates the support for, and importance of, creating welcoming community spaces and facilities," Mr Gorman said.
"Evolve Housing built the shelving and provided the art supplies to Todd, so he could apply his fine artistic skills to the library. Now there's a space that all residents can access, enjoy and even donate their own unwanted books to. Visiting a street library is also a great place to meet your neighbours."
"Reading is a very important way for people of all ages to learn, keep an active mind and use their imagination. We are proud to be able to help our residents to access books, in a creative space adorned with stunning Indigenous artwork."
About Evolve Housing
Evolve Housing is one of the largest Community Housing Providers (CHP) in Australia with over 3,500 properties under management in NSW. Our properties are located across 38 local government areas with 60% located in the high need area of Western Sydney. We believe in everyone's right to a home, somewhere they can feel safe, secure and engage with their community. Our purpose is to enable more people to live in quality homes in thriving and inclusive communities. We provide our residents with support and opportunities to help them maintain their tenancies, improve their well-being and enhance their ability to participate within their community and the broader economy.