Dignitaries tour Harts Landing, Penrith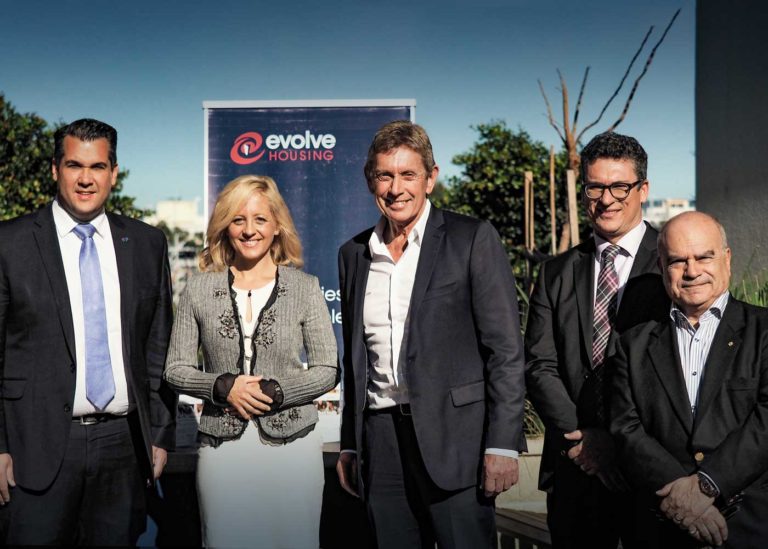 Evolve Housing was proud to welcome The Hon. Minister Michael Sukkar, Assistant Treasurer and Minister for Housing, Melissa McIntosh MP, Member for Lindsay, and NHFIC CEO Nathan Dal Bon and several investors associated with the National Housing Finance and Investment Corporation on a tour of our Harts Landing property yesterday.
The tour was an opportunity for representatives from companies (including Perpetual, CBUS, Altius, Pendal, Omega and Challenger) who invested in NHFIC bonds to see the ongoing impact that their investment in affordable housing will make.
Evolve Housing was one of the first community housing providers to receive a loan through NHFIC, which allowed us to refinance Harts Landing and access cheaper and longer-term financing than would have been available elsewhere.
As a result of the funding we obtained from NHFIC, we will be able to save $1.26 million per annum over the 10 years of the loan which we can re-invest in our ongoing investment in affordable housing and related services. In addition, we have been able to borrow an extra $20 million to speed up delivery of our housing projects.
Read more on the Australian Financial Review: https://www.afr.com/real-estate/residential/we-want-our-pound-of-flesh-on-government-site-sales-michael-sukkar-20190606-p51v6d