Evolve Housing appoints four new directors to its Board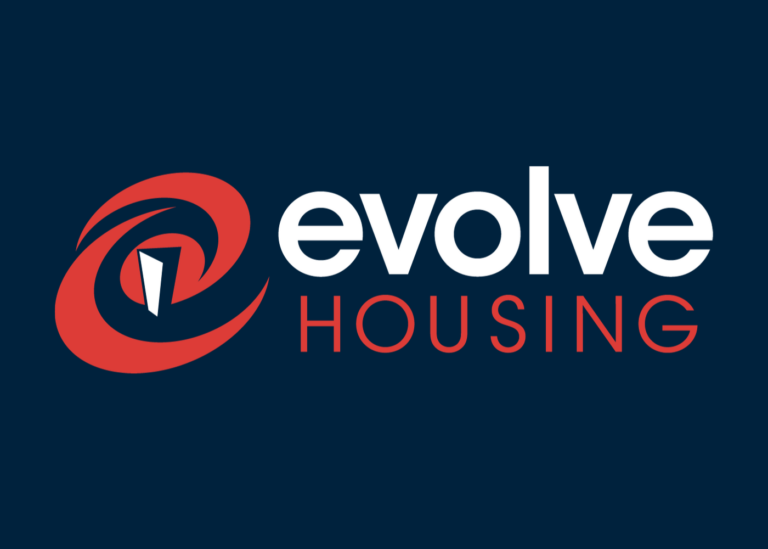 Evolve Housing is delighted to announce the appointment of four new directors to its Board.  
Joining our Board effective 15 November will be:  
Ms Georgina Lynch, who has more than 25 years' experience in the financial services and property industry; 
Mr Tim Regan, who brings a wealth of industry knowledge across health, property, infrastructure, services, and funds management;  
Ms Nareen Young, a highly experienced specialist in workplace diversity; and  
Ms Davina Rooney, a qualified engineer with extensive knowledge of the property and construction industry.  
While our current Directors continue to make an incredible difference to the lives of so many through their invaluable contribution, our new Directors bring with them a wealth of service in both the private and public sectors to complement the outstanding skillset already on the Board. 
Commenting on the appointments, Evolve Housing Chairman Paul Howlett said: 
"I am delighted, alongside our current members, to welcome our new directors to the Board. Each and every member brings deep knowledge and professional experience from a broad array of sectors, and we look forward to working with them to drive the continued growth of our business.  
I am excited to welcome Georgina, Tim, Nareen and Davina, and I know they will each make a great and meaningful contribution to our company as it continues to strive to raise the bar in every facet of its business. 
Our skills-based board brings extensive industry and related professional expertise to Evolve Housing, providing the sound, ethical, financial, governance and legal oversight essential for the continued growth of a vibrant, agile, sustainable and impactful organisation." 
To view our current standing Board and Executive team click here.
Learn more about Evolve Housing's new Board members: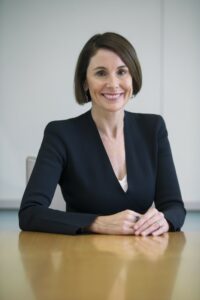 Georgina Lynch 
Georgina Lynch has more than 25 years' experience in the financial services and property industry with significant global experience in corporate transactions, capital raisings, initial public offerings (IPOs, funds management, corporate strategy, and acquisitions and divestments.  Georgina has extensive executive and board experience – notably, she is the Chair of Cbus Property, which is one of Australia's leading integrated property developers.  
In addition, Georgina is an independent non-executive director, Member of the Audit and Risk Committee, and Chair of the Remuneration and Nominations Committee of ASX-listed Waypoint REIT; an independent non-executive director, Member of the Audit and Risk Committee and Remuneration and Nominations Committee of ASX and JSE listed Irongate Group; and an independent non-executive director and Member of the Remuneration and Nominations Committee and Risk and Responsible Investment Committee of ASX-listed Tassal Group.  
Georgina holds a Bachelor of Arts and a Bachelor of Laws degree. Georgina is passionate about the provision of social and affordable housing in Australia and looks forward to making a difference in the lives of our residents and the greater community.  
---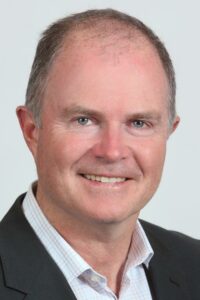 Tim Regan 
Tim Regan is an experienced executive and non-executive director across listed, unlisted and not-for-profit companies, both growing and mature. He is the Chief Operating Officer of The George Institute for Global Health and has extensive experience in the health, property and services industries, including his role as former COO of ASX-listed Mirvac Group, CEO of TJS Services, Commercial Manager at Sydney Organising Committee for the Olympic Games, and Senior Manager at PricewaterhouseCoopers. 
Tim has a range of commercial and not-for-profit Board positions that allow him to utilise his property, audit, project management, leadership and government relations experience. He is currently a Vice-President & Treasurer of Australia China Business Council NSW, and Treasurer & Member of the State Management Committee of the Australia India Business Council NSW. Tim holds a Bachelor of Economics from University of Sydney and is a Fellow of the Australian Institute of Company Directors, Institute of Chartered Accountants and Australian Property Institute. He looks forward to mentoring opportunities within Evolve Housing. 
---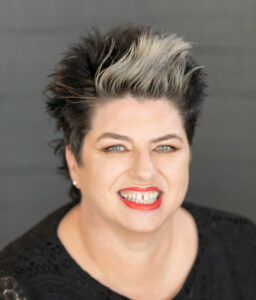 Nareen Young 
Nareen Young is one of Australia's leading and most respected workplace diversity practitioners, and is also a thinker, influencer and champion for social justice. Her work in this space is influenced by her Indigenous and culturally diverse heritages and she has received numerous awards and acknowledgements, including the inaugural Westpac 100 Women of Influence honour for Diversity. Nareen has extensive experience in executive and board roles and currently sits on the boards of Diversity Arts Australia, Souths Cares and Per Capita. Nareen has worked extensively in executive roles and was the Director and Employment Lead at PwC's Indigenous Consulting for three years before she was appointed Industry Professor at Jumbunna overseeing research, legal reform, and an Indigenous consulting practice. As a director, Nareen feels an alignment to Evolve Housing, having led social justice initiatives her entire career. 
---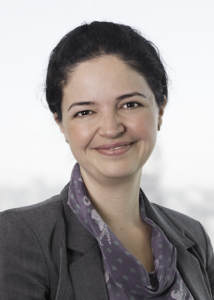 Davina Rooney 
A property professional with a passion for sustainability, suitability and energy for the built environment, Davina has led the Green Building Council of Australia since 2019. As a qualified engineer, Davina worked on large-scale construction projects in Sydney and London, and spent nearly a year building an award-winning school in the Himalayas. She devoted a decade to driving sustainability at one of Australia's largest diversified property companies, Stockland, which culminated in Stockland's recognition as the world's most sustainable property company. Now leading a member organisation with 550-plus members with a combined value of $46 billion, Davina brings together practical knowledge, on-the-ground experience and a systematic approach to champion leadership in sustainable design and construction. Davina is also on the Board of the Australian Sustainable Built Environment Council and has previously served on NSW & ACT Girl Guides. The property industry has recognised Davina's leadership with multiple awards, including from the Property Council of Australia and the National Association of Women in Construction.