Evolve Housing appoints John Nesbitt to its Board of Directors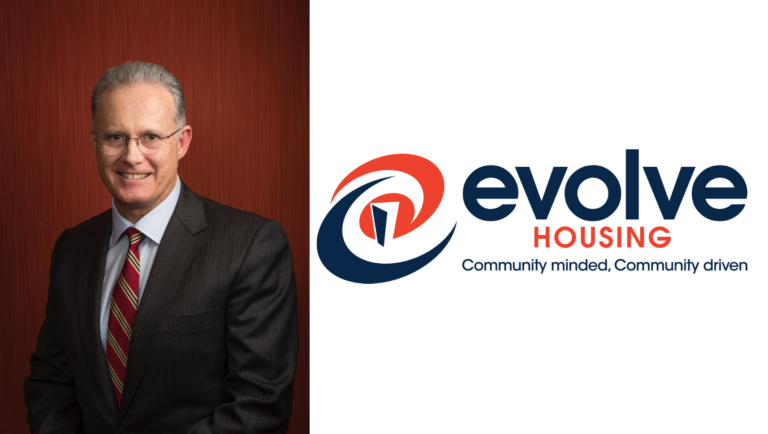 Not-for-profit Evolve Housing Limited (Evolve), a leading community housing provider, is pleased to announce the appointment of John Nesbitt as a Non-Executive Director of the Company.
John Nesbitt is a non-executive director with more than 40 years' experience across a number of sectors including investment management, banking, insurance, property, construction and infrastructure.
He officially joined the Board of Directors of Evolve on 16 October 2018, and will draw on his vast professional experience in the financial services industry to chair the Board's Finance, Risk and Audit Committee.
John has held CEO, CFO and senior finance and business positions in Australia and Asia, the US and the UK. Most recently, Mr Nesbitt was CEO at Suncorp Banking & Wealth, having previously held the position of Group CFO for Suncorp Group Limited for a number of years.
Prior to Suncorp, he was leading the private wealth division at Perpetual after being Group CFO for Perpetual Limited for four years and was also Chairman of the Perpetual Superannuation Board. He has 15 years' experience in property infrastructure and construction, mostly with Lendlease Group.
The early part of his career was in chartered accounting with Price Waterhouse (now PwC). Mr Nesbitt has extensive governance experience of ASX-listed and private company boards.
His current Non-Executive Directorships include Members Equity Bank Limited (me Bank) and Chairman of AMP Capital Holdings Limited.
When asked why he joined Evolve Mr Nesbitt said:
"We have a problem in Australia. In the city we all walk past it everyday… hoping it will just go away. The homeless! We have a massive problem with the homeless. 106,000 people are in need of a home today. Evolve is an incredible business and it is helping to solve this problem.
"I was particularly attracted to joining Evolve because of its great purpose and genuine customer focus. The underlying strength and quality of the business combined with the passion, focus, skills and professionalism of the management team and board place Evolve extremely well strategically. The potential to leave a serious legacy in the Australian social and affordable housing community through Evolve is massive. I am looking forward to working with the Evolve board and management team."
Commenting on the appointment, Evolve Chairman Paul Howlett said:
"I am delighted to welcome John to the Board and we look forward to working with him to continue to drive the performance of Evolve's business of community housing and associated tenant support.
John comes to Evolve with a wealth of executive managerial experience from the financial services sector, including at Perpetual Trustees, Suncorp, ME Bank and AMP Capital, where he still occupies the position of Chairman of the Board.
John is passionate about social justice causes, including housing access and affordability for people who may be at a financial, social or other disadvantage.
John's corporate finance experience will complement the skills of the current Board, and I know he will make a great contribution to the company."
About Evolve Housing
Evolve Housing is one of the largest Community Housing Providers (CHP) in Australia with over 3400 properties under management in NSW. Our properties are located across 23 local government areas with 60% located in the high need area of Western Sydney. We fundamentally believe it's everyone's right to a home, somewhere they can feel safe, secure and engage with the community. We provide our residents with support and opportunities to help them maintain their tenancies, improve their well-being and enhance their ability to participate within their community and the broader economy.
Evolve Housing media contact: Shannon Cochrane 02 8862 1529 shannon.cochrane@evolvehousing.com.au