Evolve Housing appoints Lyall Gorman as CEO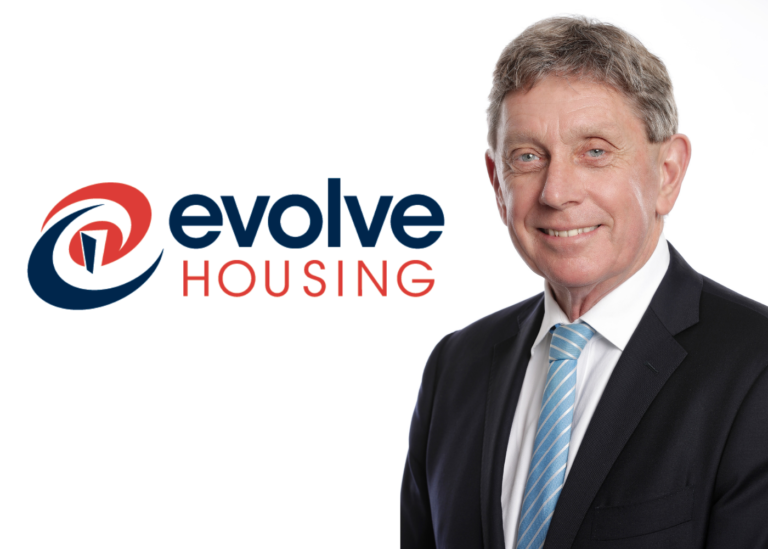 Evolve Housing (Evolve) is pleased to announce the appointment of Lyall Gorman as its new Chief Executive Officer, effective 20 May 2019. Mr Gorman will replace Andrea Galloway who is stepping down as Managing Director and Chief Executive Officer on Monday 20 May 2019 after eight years at Evolve.
Mr Gorman is a highly successful and well-regarded business leader who brings a wealth of experience from both a community and commercial background.
Before joining Evolve, Mr Gorman was the CEO of the Manly Warringah Football Club and, prior to that, the Group CEO at Cronulla Sharks, the founding Executive Chairman and CEO of the Western Sydney Wanderers and Head of the A-League.
He joined the Association of Independent Schools NSW, where he established values-driven and innovative principles of economic, social impact, environmental and culturally sustainable programs on education across NSW over a 10-year period.
Mr Gorman holds several non-executive roles and serves as the Deputy President of the NSW Business Chamber, Chairman of the Parramatta Parklands Trust and is a Director of Cricket NSW.
In announcing Mr Gorman's appointment, Paul Howlett, Chair of Evolve, said:
"After a thorough and rigorous search process we are delighted that Lyall is joining Evolve as our new CEO. Andrea has achieved amazing things with Evolve over the eight years she has been with us and I am very pleased that Lyall will succeed Andrea as CEO. Lyall has developed a close working relationship with Andrea and I know that he is keenly aware of the legacy with which he is being entrusted and I have full confidence that he will ensure it is cared for, nurtured and built upon.
Lyall is bringing a wealth of experience from both a community and business background. This appointment marks an exciting new chapter for Evolve and the Board is looking forward to working with Lyall to ensure that Evolve delivers on its remit to foster and grow thriving communities and assist those in housing stress with safe and secure housing.
As part of his transition arrangements at Manly, and with the support of the Evolve Housing Board, Lyall has agreed to provide high-level ongoing support to the club in the planning stages of their new High-Performance Centre of Excellence, with which he has been closely involved during his term at Manly".
Andrea Galloway, Outgoing Managing Director and CEO, said:
"I am very proud of the progress and amazing results that the exceptional Evolve team has achieved during my time as Managing Director and CEO. I feel that our team has created the foundations for a very substantial future and I am very pleased that Lyall is to join the business as my successor to take Evolve to its next stage of growth and advancement.  I wish Lyall, the Board and the Evolve team my very best for continued success."
Commenting on his new role, Lyall Gorman added:
"Evolve holds a special place in the not-for-profit sector as one of the leading Tier 1 Community Housing Providers in Australia. I look forward to building on Andrea's legacy and contributing to discussion and debate around housing outcomes and social policy. The organisation is in great shape and I am really excited to have the opportunity to work with the team at Evolve in exploring how we can expand the reach and influence of the current strategic plan and beyond."
About Evolve Housing
Evolve Housing is one of the largest Community Housing Providers (CHP) in Australia with over 3500 properties under management in NSW. Our properties are located across 38 local government areas with 60% located in the high-need area of Western Sydney. We fundamentally believe in everyone's right to a home, somewhere they can feel safe, secure and engage with the community. We provide our residents with support and opportunities to help them maintain their tenancies, improve their well-being and enhance their ability to participate within their community and the broader economy.