Evolve Housing wins WSABE award for Excellence in Sustainability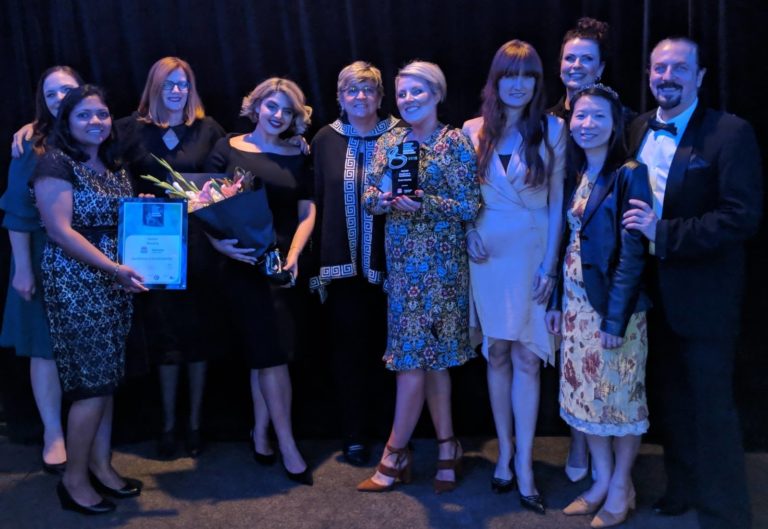 We are thrilled to announce that Evolve Housing has won the Parramatta Light Rail Excellence in Sustainability award at the 2018 Western Sydney Awards for Business Excellence (WSABE).
We received the award for our Evolving Green Energy Action Initiative, which was launched in May 2017 and has since made impressive progress in achieving its targets.
At Evolve Housing, we know that rising energy prices are hitting our community and affordable housing residents hard, with many facing impossible choices and Evolving Green was created in response to this issue.
The wellbeing of our residents is being increased every day by Evolving Green, as they are seeing reductions in their energy bills and are no longer excluded from living more sustainably.
The initiative has provided residents with the ability to choose greener technology, which they would not have otherwise been able to afford.
Evolving Green aims to reduce energy poverty and inequality, reduce carbon emissions, and drive down the operating cost of common areas in our residential buildings and corporate office.
We are achieving these goals by:
Adopting a structured, coordinated approach to energy management across all our properties
Investing in energy efficient equipment by replacing old systems or retrofitting existing systems
Involving Evolve staff and tenants so that they can understand the benefits and support the initiative to encourage permanent change
Measuring progress to show demonstrable outcomes
At Evolve, we are driven to create thriving, sustainable communities for all people and rising energy costs are one of the biggest challenges that we face at the moment.
Evolve Housing is committed to ending energy poverty, working as a key leader in community housing to effectively reduce energy consumption and waste.
"We are delighted that our efforts in sustainability have been recognised at the WSABE Awards, and even more delighted that our program is helping our residents and the environment every day," said Evolve Housing Managing Director and CEO Andrea Galloway.
The WSABE Awards recognise outstanding business leaders and organisations who are actively contributing to western Sydney's rapidly developing economy.
Being one of western Sydney's largest Community Housing Providers, everything we do at Evolve Housing centers around our vision of delivering housing solutions and support services to local residents.
Thank you to WSABE for honouring us with this award, and thank you to our partners and residents for working with us to make Evolving Green an ongoing success.