Friendship Aged Network Volunteer Margaret recognised in Federal Parliament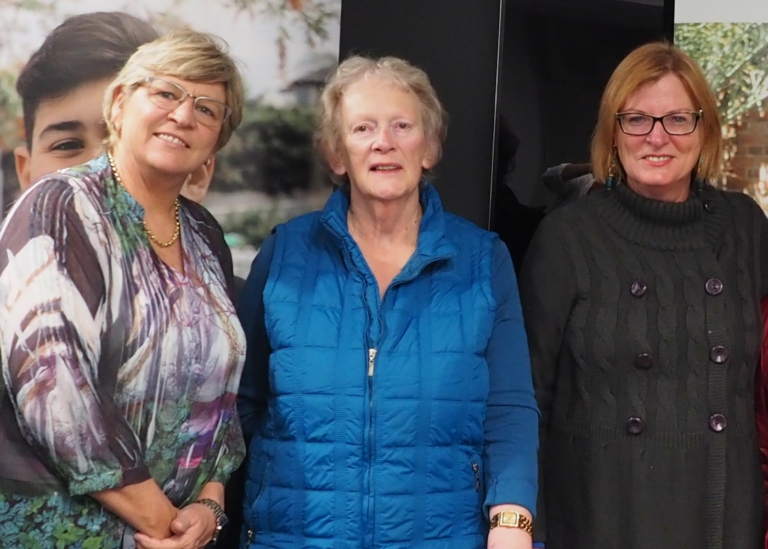 Margaret has been volunteering as part of the Evolve Friendship Aged Network (FAN) for seven years. Our FAN volunteer residents support senior residents who live alone. They contact aged residents each week to connect socially and check on their general well-being.
This week Margaret was recognised officially in Federal Parliamentary proceedings relating to the fantastic contribution that volunteers make to the community by our fabulous local member Ms Julie Owens MP.
Ms Owens made the following remarks about Margaret during her speech in the House of Representatives on Monday 13 August 2018.
"Evolve Housing is one of Australian leading housing providers, managing over 3,400 social and affordable housing properties in New South Wales. Margaret has been a volunteer at Evolve Housing for more than seven years. Every Friday she calls the elderly who live alone to chat with them, providing much-needed social interaction and care, and she was awarded one of the Evolve volunteer awards recently and, as a prize, she was given a couple of days in a hotel in Circular Quay. It was the first time she had ever visited the city – she lives in Western Sydney – and she saw the Opera Housing for the first time, and she's well into her 70s. But she volunteers every Friday, and she has been doing it for seven years, to phone people who are alone. What an extraordinary woman she is."
The FAN program recognises the impacts of social isolation on our residents, and supports them to stay in their home for as long as possible. Social gatherings and outings are organised throughout the year for our aged residents including the Annual Nepean Belle Cruise, day trips throughout Sydney, and our annual end of year lunch.
Ms Andrea Galloway Managing Director and CEO of Evolve Housing said "FAN wouldn't be possible without the dedication of our Evolve resident volunteers and we whole heartedly agree that Margaret is an extraordinary woman. We are so proud of Margaret and we are thrilled that her great work has been forever recognised officially in Hansard. We would like to thank Ms Owens for her interest in our amazing residents."
In her speech Ms Owens also recognised the wonderful contributions made by volunteers in other organisations across the Parramatta area including volunteers from Parramatta Mission, The Stepping Stones Project, Tamil Women's Development Group, Community Wheels, Jesuit Refugee Service and War Widows' Guild. We would like to second her support for the volunteers across all of these and other community organisations who make invaluable contributions.