New community housing provider Evolve Housing Vic Limited launches in Victoria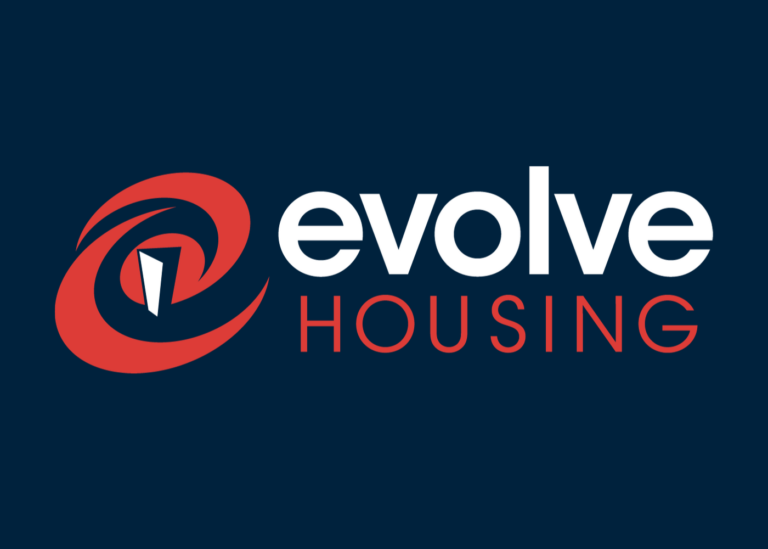 Award-winning community housing provider Evolve Housing is expanding into the Victorian housing market, with the registration of a new entity, Evolve Housing Vic Limited (EHVL) as a housing provider. 
EHVL has been registered as a housing provider by the Victorian Housing Registrar, and is now ready to launch in the state, with the goal of working with government and investors to create more social and affordable housing for those in need. 
Five directors are appointed to the Board of EHVL, with each bringing experience and knowledge from the housing or social services sectors that will help the new entity excel. 
Four of the directors – Lyall Gorman, Paul Howlett, Rhonda Hawkins, and Robert Lang – have a deep understanding of the community housing industry through their involvement with EHVL's parent company, Evolve Housing Limited (Evolve Housing).  
Chris Eccles also has a wealth of knowledge relevant to community housing, as a well-respected public servant who has had multiple leadership positions in the public and private sectors in NSW, Victoria, ACT and South Australia.  
EHVL's parent company Evolve Housing, which operates primarily in New South Wales, is one of Australia's largest community housing providers, and currently provides a home for more than 9,000 residents living in over 4,000 properties.  
Evolve Housing has also had some experience working in Victoria, partnering with a local real estate agency to help with the creation of an essential worker housing program that has created homes for hundreds of vital workers such as nurses, ambulance drivers and police.   
In addition, Evolve Housing is a 15% member of Centacare Evolve Housing, a registered community housing provider in Tasmania, which manages more than 2,000 properties housing 4,000 residents and has net assets of over $150 million. 
EHVL Chairman Paul Howlett said that he believed that the new entity would have a strong positive impact on the Victorian community and increase the capacity of the state's community housing sector. 
"EHVL has a talented Board of Directors to guide it as it launches into Victoria, which, much like New South Wales, has a strong need for more social and affordable housing due to the rising rents and house prices.  
The organisation also draws upon the experience of its parent company Evolve Housing, which is one of the largest community housing providers in Australia, the largest affordable housing provider in New South Wales, and has a reputation for creating high-quality housing and providing fair and supportive housing management services. 
at growing the supply of social and affordable housing in Victoria is a key priority of the state government, and we are ready to work with public, not-for-profit and private organisations to help achieve this. We are very focused on making partnerships with like-minded organisations to create more housing to benefit the people of Victoria."  
Learn more about EHVL's new Board of Directors: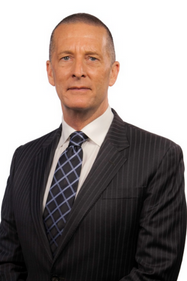 Chris Eccles 
Chris Eccles was Secretary of the Department of Premier and Cabinet in Victoria from December 2014 till October 2020. As Secretary, Chris led the department and the Victorian Public Service in advising the Premier and the Government of Victoria.
Chris was previously Director-General of the New South Wales Department of Premier and Cabinet from 2011 to 2014, and Chief Executive of the South Australian Department of the Premier and Cabinet from 2009 to 2011. Chris also has previous experience in Victoria's DPC, having held the positions of Deputy Secretary, Sector Improvement Group and later Deputy Secretary, National Reform and Climate Change Group from 2007 to 2009.
Prior to joining Victoria's DPC in 2007, Chris worked in a variety of government and private sector senior management positions. He has held leadership roles with the ACT Chief Minister's Department and with the Australian National Training Authority. As an Associate Director with KPMG, Chris headed the national education consulting practice. He subsequently became a foundation Director of the consulting firm, Phillips KPA, which works across all education and training sectors.
In 2017, Chris was made an Officer of the Order of Australia 'for distinguished service to public administration, to innovative policy development and sound governance, and to the delivery of reform in the areas of training, education and disability'.
Chris holds a Bachelor of Arts and a Bachelor of Laws from the Australian National University.
---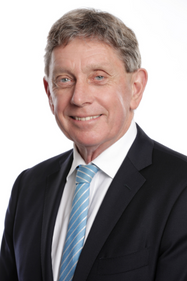 Lyall Gorman
Lyall is a highly successful and well-regarded business leader with more than 35 years' experience in senior management, project management and administration. His career has spanned the public and private sectors, and he has been working as CEO of Evolve Housing Limited since May 2019. During his various corporate roles, Lyall has filled key corporate governance positions in a range of private and listed entities. He is the President of Business NSW and a Director of the Australian Chamber of Commerce and Industry.  
He has previously worked as CEO of the Manly-Warringah Rugby League Football Club, Group CEO of the Cronulla Sharks, the founding Executive Chairman and CEO of the Western Sydney Wanderers, the Head of the Hyundai A-League, and at the Association of Independent Schools NSW.  
---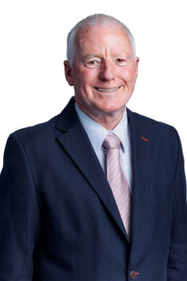 Paul Howlett
Paul has an engineering and construction background and more than 45 years of experience in executive management positions, advising governments and the private sector, and not-for-profit organisations. Paul brings a wealth of experience to the Board, particularly in the areas of developing and advising on strategy, procurement and governance. Paul is Chair of Evolve Housing, and a Director of Centacare Evolve Housing in Tasmania. 
---
Rhonda Hawkins AM
Rhonda received the Order of Australia in 2015 for her 30 years of service providing educational opportunities to the people of Western Sydney. She has previously held the positions of Deputy Vice-Chancellor (Corporate Strategy and Services) and University Provost at Western Sydney University. Her current director appointments include Fitzgerald Aged Care (Chair), Evolve Housing (Deputy Chair), Wentworth Institute, Victoria University as well as the Salvation Army Greater Western Sydney Advisory Board and Riverside Theatres Advisory Board. 
---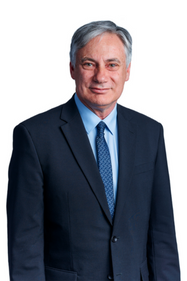 Dr Robert Lang
Robert brings to the Board a deep level of knowledge and passion for contributing to the community, having previously held the roles of CEO of Parramatta City Council, Adjunct Professor at the University of Western Sydney School of Business and Board member to Greater Sydney Parklands. He also currently serves as director on the Board of Evolve Housing. He is a former CEO of Pacific Power and the Sydney Harbour Foreshore Authority and holds a number of Board positions in the private industry, not for profits, and government authorities. His expertise includes urban planning and placemaking, transformational change, strategic repositioning, restructuring, corporate governance, strategy, finance, technology, risk management, operations and human resources. 
---
For any partnership opportunities please email jitender.balani@evolvehousing.com.au