Street Library comes to Evolve's Parramatta Office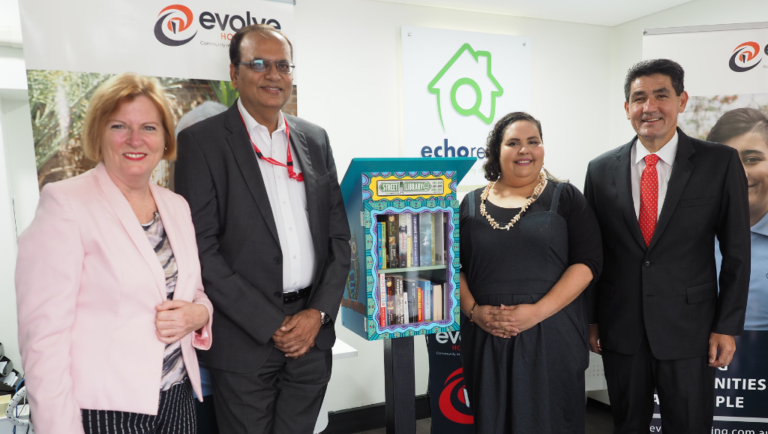 Today Evolve Housing installed Parramatta's second Street Library outside our office on Argyle Street – perfectly located for the city's office workers, shoppers and school children!
A Street Library is a small book library that can be accessed by anyone within the community, where they're able to borrow a book or recycle their own books into the library for other community members to enjoy.
The launch event, held this morning included a morning tea and library unveiling with local politicians Dr Geoff Lee MP and Ms Julie Owens MP in attendance, along with Indigenous artist Sal Lavallees, who beautifully painted the library. The books encased in this library were generously donated by Booktopia.
Evolve Housing Managing Director and CEO Andrea Galloway said that she was excited for the library to bring the Parramatta community together.
"Evolve Housing has installed street libraries like this one in our resident blocks and found that they really helped in creating a sense of community," Ms Galloway said.
"There is such a diverse range of people living and working in the Parramatta CBD, and we're thrilled that they will be able to share the use of this facility and rediscover a love of reading".
We extend our thanks to Ms Julie Owens MP, Dr Geoff Lee MP and Sal who helped celebrate this launch with us and to Booktopia for their generous book donations.