Community housing residents share their stories through video-making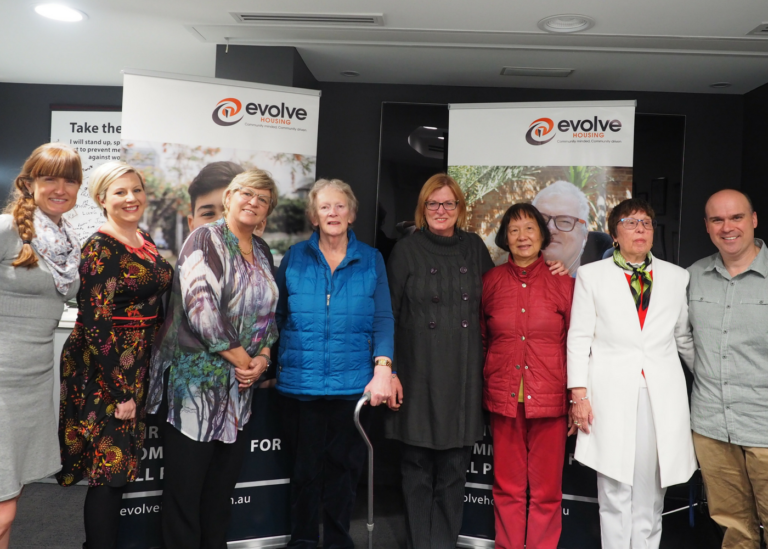 Putting a roof over residents' heads may be Evolve Housing's number one priority, but we also aim to inspire creativity and create community – goals which were achieved with the Video Storytelling project.
The project, which was funded by a grant from Multicultural NSW, began in June with a workshop spanning two weekends that taught participants how to make, edit, and share videos on their smart phones.
It was designed to empower our residents and give them a platform to share their unique stories about themselves and their lives in community housing.
As well as learning new skills, participants also received a 12-month subscription to Kinemaster Editing App (valued at $90) and a professional microphone and extension cable (valued at $80) so that they could continue making videos after the workshop.
A wide range of people participated, with an age range from 14 to 87 years old, and the videos were later screened at a premiere event held at Western Sydney University in early July.
Local MP Julie Owens also had a screening of the Video Storytelling project and met with Evolve Housing's Managing Director and CEO Andrea Galloway and participating residents to learn more.
Andrea Galloway emphasised the importance of the project and how useful it had been in fostering social connections between residents.
"For some residents, this project means they are able to capture family and local stories to share on social media and for other residents this could be the first step on a pathway to employment in the arts or media," Ms Galloway said.
"Most importantly, our residents have developed friendships which are as diverse and inclusive as our organisation."
Evolve Housing would like to thank Multicultural NSW, Digital Storytellers, Western Sydney University, Hugh Pattinson, Deloitte and Julie Owens MP for supporting the project and participants.