Evolve Housing Christmas Office Closure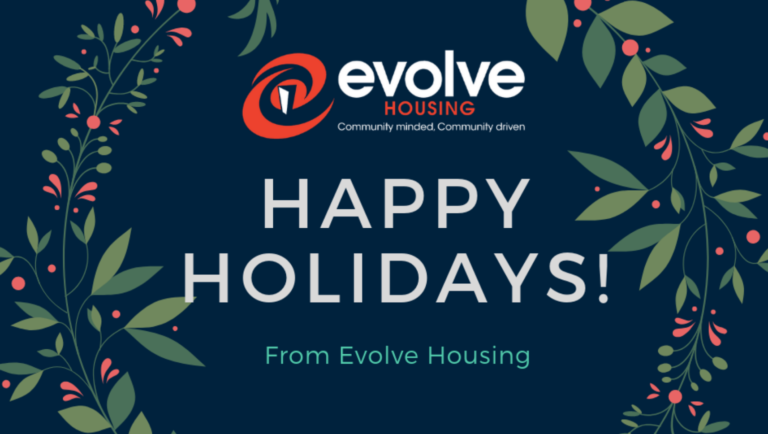 The Evolve Housing office will be closed over the Christmas period from 12pm Friday, December 21 2018 and will reopen on Monday, January 7 2019.
During this time the office will be closed and online forms and emails will not be monitored.
For any urgent maintenance issues please call 1800 MY EVOLVE (1800 693 865).
We will endeavour to respond to all non-urgent matters within the first week of the office reopening.
Thank you to everyone who has been part of a hugely successful 2018 for Evolve Housing.
We look forward to continuing our work with you, growing as a community and striving to deliver housing solutions and services that empower people on their journey to greater independence.
Evolve wishes all our residents, employees and stakeholders a very happy and safe holiday period and all the best for a successful and prosperous 2019.