Evolve Housing to manage 44 new social housing dwellings in St Marys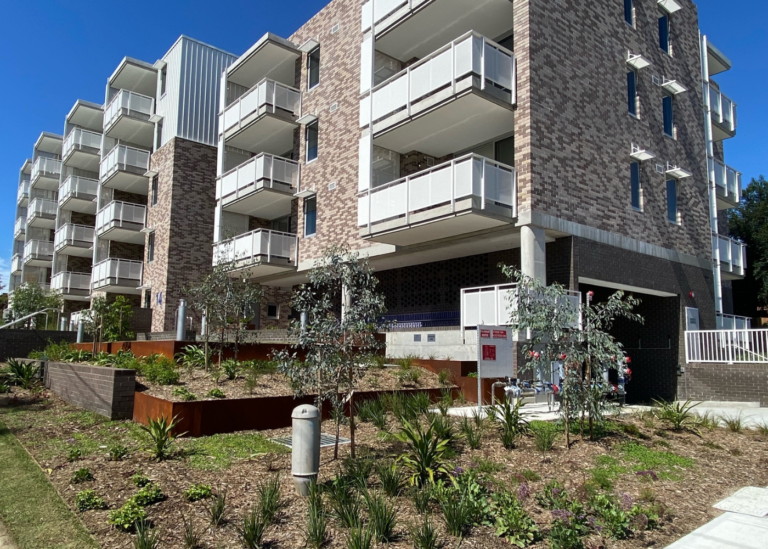 Evolve Housing is proud to have collaborated on a project with the NSW Government to manage 44 new social housing homes in the western Sydney suburb of St Marys.  
The $16.9 million project involved the NSW Land and Housing Corporation (LAHC) taking a site with three ageing houses and transforming it into a 44-unit modern apartment dedicated for social housing. It also supported 84 jobs during the pandemic. 
Evolve Housing will be managing the building and supporting the tenancies of the social housing residents living in it. 
The organisation will provide these services pursuant to a 20-year-lease on the property, offered by LAHC. 
The property includes 23 one-bedroom and 21 two-bedroom units, responding to strong demand for smaller dwellings. It has five units that are adaptable to be accessible for tenants who use a wheelchair or have mobility needs. 
 Lyall Gorman, CEO of Evolve Housing, praised the project for bringing much-needed social housing to western Sydney, and incorporating the 20-year lease model. 
 "We are excited to begin managing this development located in the heart of western Sydney, which will provide 44 new social housing properties for people who would otherwise struggle on the private market or even face homelessness," Mr. Gorman said. 
 "We especially applaud Land and Housing Corporation's decision to offer a 20-year lease, which allows us to make long-term plans for maintenance, finance and tenancy management with certainty, improving our ability to offer quality homes and services for tenants."