Award-winning sustainability program helps residents and the environment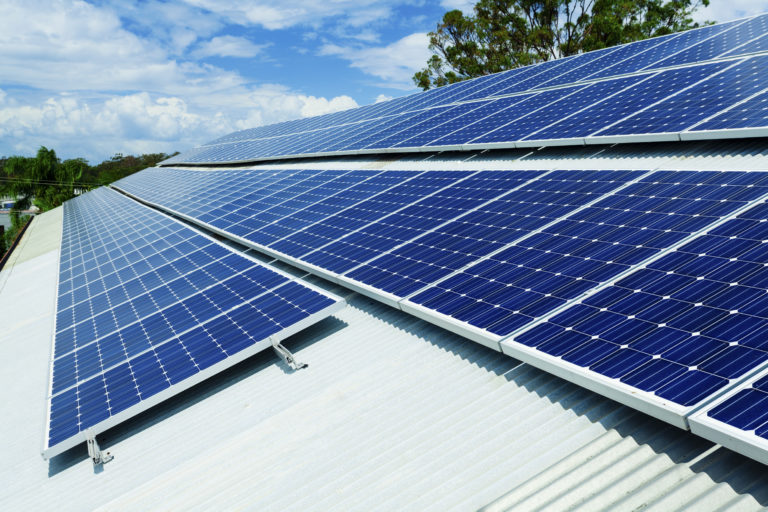 For many Evolve Housing residents, the choice between putting food on the table or heating the home in winter is a very real one.
To counter this challenge, Evolve Housing has created the Evolving Green – Energy Action Initiative to reduce power prices for disadvantaged and low-income residents while also helping the environment.
Evolving Green was launched in May 2017, and as the result of careful planning, has made impressive progress against its targets in just over a year.
It was recently recognised with the Parramatta Light Rail Excellence in Sustainability award at the Western Sydney Awards for Business Excellence, and the project was shortlisted as a finalist for Sustainability Program of the Year in the Optus My Business Awards.
Its three main objectives are to reduce energy poverty and inequality, reduce carbon emissions and drive down operating costs of common areas and the corporate office.
Initiatives include replacing inefficient systems, installing solar PV systems and panels, upgrading lighting in common areas, no interest loans for residents to replace appliances, government subsidies for energy efficient washing machines and TVs.
Beyond assisting our residents to access energy efficient assets, Evolve Housing is also offering free workshops on saving energy in the home and has partnered with Energy Locals to secure fairer electricity deals for tenants.
These developments will deliver savings of $1.94m over the next ten years, which amounts to 745, 000 kWh of energy and a potential saving of $594, 000 or up to $859 per household to Evolve Housing residents. To understand how the Energy Action Initiative has a positive effect on the environment, this equates to removing 217 cars off the road a year.
The savings to our residents will make a huge impact on their quality of life, and allow them to both take pride in choosing sustainable energy and keep more money in their pockets.
"Earning low incomes makes our residents extremely vulnerable to energy price rises and often residents will go without heating or cooling to balance their budgets," Evolve Housing CEO Andrea Galloway said.
"The savings our residents make on power bills can be spent on basics like food, transport or other bills.
"The quality of life and health benefits that it delivers can't be understated especially in western Sydney where the weather can be extreme".